About TDZ
The Big Picture: Creative Partners for Entrepreneurial-minded Leaders
There's no denying we live in a busy world, especially as leaders or entrepreneurs. And if you're the type who naturally innovates and disrupts, then you've probably created more ideas for yourself than you can execute! And you just can't seem to get things done fast enough. 
The challenges around bringing ideas to life are many–from the initial step of getting the ideas out of your head, to the objective and analytical review and prioritization, to the foresight and development of the roadmap and processes. Don't forget about procrastination, second-guessing, and knowledge gaps. Plus, the biggest barrier of all: TIME. 
Operating in isolation–as so many leaders do and think they must–doesn't help. It's unrealistic to expect we can do it ALL ourselves. 
Consider that all great innovators have had a creative partner; someone who knows the soul of their work and can make their ideas real. Someone who has an uncommon level of investment in their success. And is grounded in reality. 
We're expanding on this concept, serving as "creative partners" for entrepreneurial-minded leaders, whether corporate intrapreneurs or Presidents/CEOs leading their own organizations, who are focused on bringing the best ideas to life.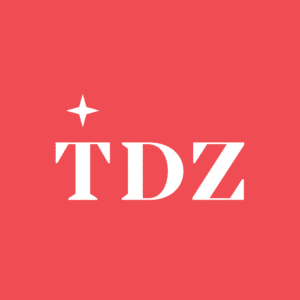 So what do we do EXACTLY? We're in the speed-to-execution business. We support leaders in going farther, faster with their ideas–and that support looks different for everyone. Because our clients are unique, as are their businesses, strengths, and challenges.
Here are some outcomes of creative partnering:
 Working together, clients summon more confidence to face uncertainty and are better equipped to examine and prepare for the unexpected.

 Clients receive companion ideas generated by us, based on their own goals.

 Client ideas are more sound and tangible because we test the untested. When we find the holes, we reinforce them or help clients release ideas not supported by our set of success factors.

 We create the custom tools and processes needed for materialization.

Content, content, and more content (for our channel marketing clients).
Ultimately, we capture and synthesize ideas to allow you to breakthrough to action. We provide the space for collaboration in which specialized skills and knowledge and ideas and analytical thinking are at play. And in the cases where marketing content is the end goal, we deliver that to you. Oh, and we have a ton of fun doing it!
If you're a down-to-earth entrepreneurial-minded leader, you know you don't have it all figured out. The good news is, no one does, and nothing is created alone. That's why we invite you to consider what a creative partner could do for you. Where is your innovation becoming stymied? Or what big ideas do you want to bring to life?
Let us know in the chat box!
The Small Picture: Our Marketing-Specific Work  
TDZ Creative Partners started as a marketing consulting company providing marketing strategy and execution of results-driven content.  This tradition carries on today in our work with innovative channel marketers as we ensure the long-term success of B2B channel programs by providing content marketing services and platform management. These clients are intrapreneurs and we help them create content faster than they could alone or with existing resources.  For our clients who are Presidents/CEOs, we assist them in executing on their ideas or goals and pushing through problems faster than they can alone–providing clarity, focus, and direction around their business as well as ensure they are executing on the "right" activities.
Who is Tracy Diziere? 
Tracy Diziere is a creativity conduit for entrepreneurial-minded leaders who want to bring the best ideas to life–whether those ideas are related to life, business, or marketing content. Her core belief is "Nothing is created alone," which means collaboration is key. Tracy leverages her unique background–a marketing communications career, an MFA in Creative Writing, StrengthsFinder training, and 11 years in business as an entrepreneur–to bring her clients new perspectives on leading in authentic and productive ways. By applying the principles of leading with strengths and creative partnering in the last year, TDZ (formerly Tracy Diziere & Associates) has more than doubled its revenue.  For details on Tracy's work history, please see her LinkedIn profile. 
Professional Core Values
The strongest foundation for a business relationship is shared values. We invite you to consider whether our values are important to you as well.
Authenticity in All Things. Authenticity, for us, is not a buzzword. It is a driving force in everything we do. We recognize it as a journey and something to strive for daily. To be vulnerable and to live/work/play your way and in your genius zone is what we love for our clients and associates to do. We try to create experiences and opportunities to appreciate everyone's true and full selves.
Goals First.  We provide a foundation for articulating and prioritizing your goals—because our clients know the best place to start is with the end in mind (a la Stephen Covey).  Once we set goals, we develop a plan to achieve them.  Planning is the heart of strategy and is the service our busy clients appreciate most.
Commitment to Quality.  Clients come to us for an unwavering commitment to quality work.  They know any marketing effort worth doing is worth doing well and appreciate the level of thought that goes into each outcome.
Logic.  We recommend and create outcomes that make sense for your business.  This means we rely on past experience, knowledge of best practices, and valid research to guide marketing, operation, product, process, and channel decisions. We work with clients who understand the value of starting their new business on solid ground or are ready to commit their existing business to logical, planned marketing efforts.
Creative Solutions.  Our goal is to present you with solutions you may not have explored yet—by drawing from other industries, questioning the status quo, and introducing options based on real market data—to bring you closer to achieving your goals.  Fresh perspective is one of the greatest gifts we can give to our clients, along with careful consideration of solutions via a "devil's advocate" approach.  Ideal clients are ready to receive these gifts and able to shift their thinking, when necessary, for the success and growth of their companies.
Other Values
In addition to these professional core values, we also strive for the highest degrees of helpfulness, thoughtfulness, authenticity, and openness when working with clients on a personal level.  The people and communities we value focus on renewal, promote resourcefulness and self-reliance, ease the suffering of others, and support locally owned (Phoenix and Arizona-based) businesses.